CIM Distinguished Lecturer
ABOUT
CIM Distinguished Lecturers are chosen on the basis of their accomplishments in scientific, technical, management or educational activities related to the minerals industry, and speak at CIM Branch and Student Chapter meetings across the country.
To see all the latest recipients please refer to the CIM Website for complete details.
---
2022 MetSoc Recipient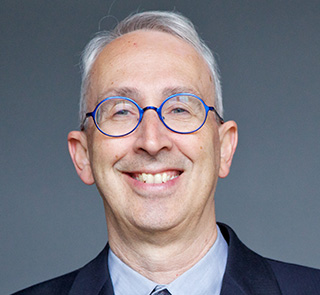 Steven Thorpe
Steven J. Thorpe obtained his PhD degree from the Faculty of Applied Science, University of Toronto, in 1985 and was a NATO Science Fellow at MIT from 1985 to 1987.  He returned to the University of Toronto as a NSERC University Research Fellow and was promoted to Professor in 1998. Professor S.J. Thorpe spent a two-year leave of absence at Stuart Energy Systems where he served as Vice President, Technology.
Professor Thorpe has also served as secretary, education chairman, and vice-chair of the Ontario chapter of ASM; executive and director of the Basic Sciences Division of CIM and the Corrosion Section of the Metallurgical Society of CIM, and academic leader of the Metals and Ceramics Program of the Ontario Center for Materials Research (OCMR).
Professor Thorpe has won numerous awards including the Impact Student Choice Award, Sustained Excellence in Teaching Award, Faculty Teaching Award, Academics in Industry Award from OCMR, the Outstanding Young Members Award from the Ontario Chapter of ASM, and the W.S. Wilson Metal and Centennial Thesis Award.
Dr. Thorpe's current research is focused on the electrochemical behaviour of new amorphous and nanocrystalline materials in the fields of electrolysis and fuel cells and has co-authored more than 70 refereed publications.  He has served as supervisor or co-supervisor for more than 80 graduate and undergraduate student theses.
---
Past Recipients
2020 – James Budac
2021 – Gillian Holcroft
---
MetSoc has chosen to allow each section in rotation to nominate the CIM Distinguished Lecturer.
2018 Minerals Science and Engineering
2019 Pyrometallurgy
2020 Hydrometallurgy
2021 Sustainability
2022 Materials
2023 Light Metals
2024 Management in Metallurgy
---
Criteria
Persons shall be selected as CIM Distinguished Lecturers on the basis of their distinguished service and accomplishments in scientific, technical or administrative activities related to the minerals industries.
No more than eight (8) Distinguished Lecturers shall be selected in any Council year.
Each nomination shall be accompanied by a statement supporting the nomination.
The nominations shall be submitted to a special CIM Distinguished Lecturers Selection Committee under the chairmanship of the CIM President-Elect with Awards Standing Committee Members.
The Committee shall select the recipients, confirm their willingness to accept the honour and dedicate their time to giving the Lectures, and inform the CIM Chief Executive Officer prior to the last meeting of Council preceding the Annual General Meeting.
The CIM Distinguished Lecturers shall be honoured at the CIM Convention and shall be presented with a certificate.
The CIM Distinguished Lecturers are expected to give their lectures as requested by CIM Branches, Technical Societies and Student Chapters. Universities may also request a lecture.
In the case where the Distinguished Lecturer's employer or the nominating body is unable to cover the expenses for a lecture, CIM National will cover the cost of air travel