CIM Fellowship
ORIGIN
The CIM Fellowship award was established by CIM Council in November 1986.
For outstanding continuous contributions to CIM and/or the mining, metallurgical and petroleum industries.
---
2022 RECIPIENTS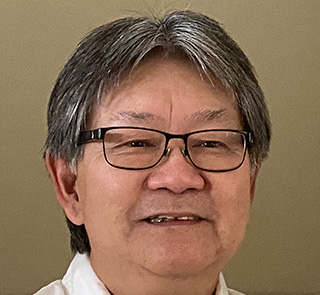 Maurice Tagami
Maurice Tagami has over 40 years of experience in mine development and operations. He holds a degree in metallurgical engineering from the University of British Columbia and is a professional engineer with the Engineers and Geoscientists of British Columbia. During his career he has specialized in extractive metallurgy and mineral processing, playing a significant role in the design, engineering and project management and delivery of numerous open-pit, underground and heap leach mining and processing projects in precious and base metals worldwide.
Tagami is currently the technical ambassador and was formerly vice president, mining operations at Wheaton Precious Metals Corp., one of the world's largest precious metals streaming companies. Previously, he held the positions of president and CEO with Keegan Resources Inc. and senior project manager (Onca Puma Project) with Canico Resource Corp. as well as manager, metallurgy (Bulyanhulu Project) for Sutton Resources. He has also served on the board of several publicly traded exploration and development companies. He currently sits on the boards of Foran Mining Corporation and Maple Gold Mines Ltd.
Tagami has been active in the Canadian Mineral Processors (CMP), a technical society of CIM for over 30 years, serving in both regional and national executive committees and was chairman of CMP in 2001. He was the recipient of CMP's Lifetime Achievement Award in 2022.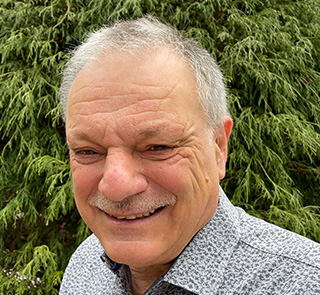 Phillip A. Cancilla
Phillip Cancilla has been working in Mineral Processing for over 40 years in both technical service and sales. He is currently a partner in Heath & Sherwood, an equipment manufacturer located in Kirkland Lake. He has been an active member of  CIM since 1991 and on the CIM GTA West Branch executive serving as co-chair from 2018 -2021.
Cancilla enjoys yearly visits to the CMP AGM in Ottawa where he networks with colleagues and introduces newcomers to the veterans at the conference and encourages students to get involved. His passion for hockey and community led to helping to establish the annual East / West hockey game. His strong commitment of giving back to community is evident in personal life where he coached minor hockey and served as executive in both boys' & girls' leagues for many years. He also proudly serves as an executive on the Hazel McCallion Foundation for Arts, Culture and Heritage.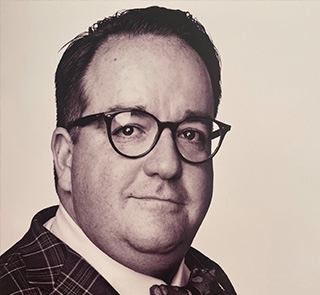 Scott Martin
Scott Martin joined Glencore Technology in November of 2020 having spent the previous 14 years in the mining and pulp and paper industry with Hercules, Buckman, Delkor, Outotec and PRI.  Within these organizations, he held roles in technical service, site account management and sales management.
Martin has been involved in many projects involving grinding, thickening and flotation. He also has a passion for volunteering and has been chairman of the BC Yukon Region of the Canadian Mineral Processors (CMP), national chairman of CMP, and technical chair of the 2019 CIM Convention. He is the recipient of the Bill Moore Special Achievement award by CMP and the Minister of Veterans Affairs Commendation from the Government of Canada for his work with veterans.
Martin currently is a board member of the Britannia Mine Museum, a director of CMP National, a member of the CIM Professional Development Committee and the Co-Founder of the Vancouver Military Dinner.
PAST RECIPIENTS
1987 – R.I.L. Guthrie, D.J. Hains, M. Rigaud, P.Tarassoff, D.W. Wyslouzil
1988 – J.K. Brimacombe, W.C. Cooper, J.E. Dutrizac, E. Peters, P. Stubbs, J.M. Toguri, W.M. Williams
1989 – J.D. Boyd, J.E. Gruzleski, J.S.G. Kirkaldy, P.J. Hunt, B.H. Morrison, L.M. Pidgeon
1990 – W. Curlook, G.R. Heffernan, W.J. Langford, F. Weinberg
1991 – C. Bale, R. Bergman, W.G. Davenport, L. Seeley, G.C. Weatherly, D.R. Weir
1992 – G. Hatch, V. Mackiw
1993 – C. Diaz, C.J. Newman, M.L. Wayman
1994 – J. Cameron, J.J. Jonas, A. McLean, E. Ozberk
1995 – M.C. Bell, G.L. Bolton, G. Irons, D.A.R. Kay, J.P. Lewis, S. Marcuson, J. McGurn, H.J. McQueen, J. Peacey
1996 – B.R. Conard, P. Mackey, J.W. Matousek, W. Petruk, G. Van Weert
1997 – L.M. Amaratunga, D. Poggi, G. Ruddle, N. Ryan, W.T. Thompson
1998 – F. Habashi, D.W. MacMillan, W.J. Thoburn, R.C. Urquhart
1999 – C.M. Bickert, T.T. Chen, L.E. Collins, G.H. Kaiura, V.I. Lakshmanan, D.J. Lloyd, R.W. Revie, I.V. Samarasekera, A. Vahed, D.S. Wilkinson
2000 – C.Bazin, W.K. Lu, A.D. Pelton, D.L. Piron, G.R. Purdy, W.T. Yen
2001 – A. Galibois, C. Twigge-Molecey, S.R. Rao
2002 – M.E. Chalkley, C.A. Pickles, G.M. Ritcey, G.W. Smith
2003 – A. Bustos, R. del Villar, T. Lehner, L. Surges, K. Thomas
2004 – C.A. Fleming and S. Yue
2005 – J. Laskowski
2006 – R. Drew, H. Henein, V.S. Sastri and M. Xu
2007 – G. P. Demopoulos, B. Harris, R. Lee, N. L. Piret
2008 – A. Allaire, D.L. Jones, E. Krause, and R. Sridhar
2009 – M. Agnew, M. Chaturvedi, D. Dreisinger, I. Masters, M. Sahoo, M. Sudbury
2010 – Daniel Ashman, Hubert King, Ronald Molnar, Bert Wasmund, Zhenghe Xu
2011 – Janice Zinck, T. Utigard
2012 – Akram Alfantazi, Georges Houlachi, Edmond K. Lam, Jean-Pierre Martin, Nathan Stubina
2013 – Vladimiros Papangelakis, Ravi Ravindran, Priti Wanjara
2014 – K.Coley, M.Collins, J.Goode, D.Gallienne
2015 – R.M.Berezowsky, J.J. Budac, X.Cao, N.Voermann
2016 – G.Kipouros, M.Militzer, S.Shipilov
2017 – none
2018 – Daolun Chen, Greg Richards
2019 – none
2020 – Joël Kapusta, Qingxia Liu
2021 – Mihaiela Isac, Boyd Davis
---
CRITERIA
Candidates shall have a minimum of ten (10) years of current, continuous CIM National membership.
JUDGING BASED ON
– Contributions to CIM.
– Contributions to the mining, metallurgical and petroleum industry.
– Contributions to society and humanity.
– Contributions to education.
– Special distinction (awards, honours previously received).
– Other significant contributions.
---
Please refer to the CIM Website for complete details.